Construction is underway for the Php 557.8-million first phase of the National Academy of Sports (NAS), a green and climate-resilient learning center and training ground for deserving Filipino scholar-athletes, at New Clark City in Capas, Tarlac.
An academic and administrative building and a multi-sport gym -- world-class structures silhouetting the majestic nature of its surroundings – will be completed in February 2022 under NAS Phase 1. This is in an effort to prepare the pioneering and future students of NAS once face-to-face learning resumes, equipping them with a conducive environment for the harmonious weave of academics, sports training and character development.
The NAS, Department of Education (DepEd), Bases Conversion and Development Authority (BCDA) and Philippine Sports Commission (PSC) on October 9, Saturday, unveiled the ceremonial marker and architectural renders of the soon-to-be home of Filipino student-athletes and professionals. 
This comes after NAS formally opened classes on September 13, welcoming its first batch of student-athlete scholars who are enrolled in a specialized sports-oriented education curriculum via remote learning modalities amid the ongoing COVID-19 pandemic.
"This momentous and historical event marks the beginning to showcase not just a physical structure but an institution that will provide the educational advancement and development of high-quality sports programs, training and experience to our future world class student-athletes," NAS Executive Director Joy Reyes.
Speaking on behalf of BCDA President and CEO Vince Dizon, BCDA Senior Vice President Engr. Joshua Bingcang said, "Today's unveiling of the ceremonial marker and architectural renders not only gives a glimpse of NAS' innovative and sustainable design features, but casts a vision for our country's sports program and our young, deserving scholar athletes. We want the student athletes, their families, the sports community, and the entire nation to know that we are united in helping them reach their dreams despite the pandemic and any challenges."
Senator Sherwin Gatchalian, chair of the Senate Committee on Basic Education, Arts and Culture, said, "Sa pamamagitan ng sports academy na ito, pagkakalooban natin ang mga student-athlete scholars ng kinakailangan nilang suporta hindi lamang sa dekalidad na edukasyon kundi maging sa paghubog ng susunod na henerasyon ng mga atletang magbibigay ng karangalan sa bansa."
"The emergence of the COVID-19 pandemic converged with the inception of the new Sports Academy. This circumstance has posed unprecedented challenges to the Ad Hoc Committee in their endeavor to commence initial preparations for the establishment of the Academy. However, these did not stop them in their resolute determination to realize the ultimate goal of nurturing exceptional Filipino student-athletes," said DepEd Undersecretary for Field Operations Revsee Escobedo.
PSC Chairman William "Butch" Ramirez said, "The Philippine Sports Commission supports the endeavors of the NAS to provide quality education and special training needs for student-athletes, and their campaign to represent the country in the world of states."
Sports, youth development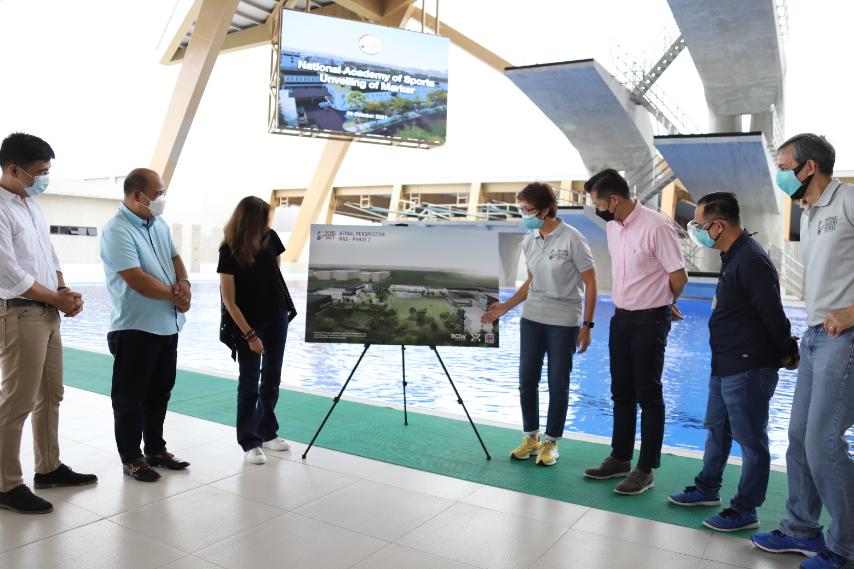 For his part, Sen. Christopher Lawrence "Bong" Go, chair of the Senate Committee on Sports and served as one of the principal authors of Republic Act (RA) 11470, said the establishment of NAS provides Filipino youth the opportunity for a holistic advancement in sports and education.
"It is my hope that this National Academy of Sports will just be one of the many steps that we will undertake to make our goals a reality. Let us continue working together to develop the Filipino youths' potential in various sports and to encourage them to become better and to dream higher," Go said in a recorded message.
Senators Sonny Angara and Pia Cayetano, who are also among the principal authors of RA 11470, extended their congratulations to the agencies behind NAS. "I really look forward to NAS becoming the home of our future Olympians, our future Southeast Asian, Asian Games Champions. But, remember that it is so important to build the right foundations. So this is it, literally, building the foundation for their new homes," Cayetano said.
"Congratulations po sa mag-eenroll, and maiden or first batch po dito sa National Academy of Sports, matagal na po nating pinangarap ito," Angara said.
Home of future champions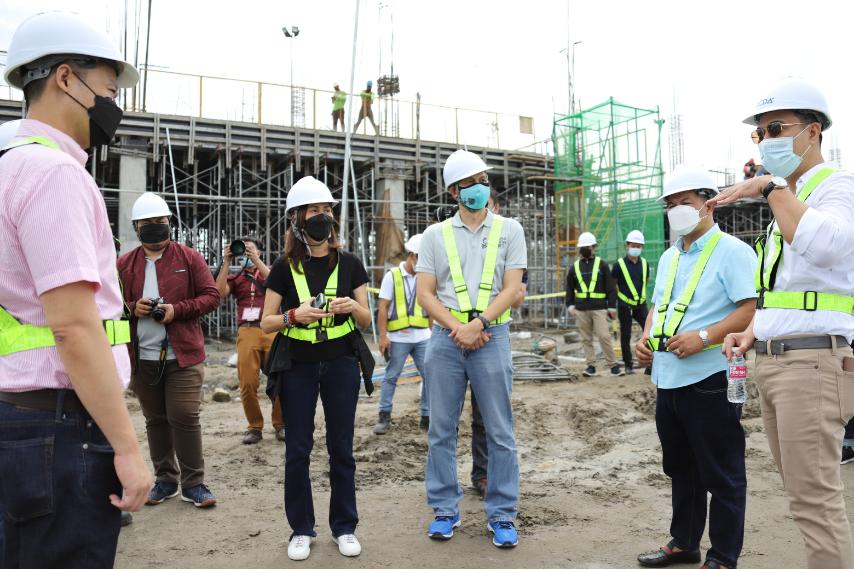 Also speaking in Saturday's rites, Tarlac Gov. Susan Yap said, "The goal of the National Academy of Sports is not merely to make champions, it is to promote and protect our youth's physical, moral, spiritual, intellectual, and social well-being. More than anything, it is the discipline and teamwork which we hope to instill in our youth through sports that drives our leaders to build institutions such as the National Academy of Sports."
President Rodrigo Duterte in June 2020 signed Republic Act (RA) 11470, establishing NAS as an educational facility for student-athletes. Under the law, NAS is tasked to implement a secondary education program that is integrated with a special curriculum on sports to help young Filipino athletes further develop their sporting skills. 
After hosting the 2019 Southeast Asian Games, President Duterte, under RA 11470, chose New Clark City as the site of NAS. This rising metropolis' world-class sports complex is the first major sports hub developed by the government since the Rizal Memorial Sports Complex was built in 1934. 
New Clark City also features the Athletics Stadium with a track certified as Class 1 by the International Association of Athletics Federations (IAAF), and an Aquatics Center certified by Fédération Internationale de Natation (FINA).