The Bases Conversion and Development Authority (BCDA) and its subsidiary, John Hay Management Corporation (JHMC) are seeking eligible bidders for the long-term lease of three loghome units at Voice of America (VOA), Camp John Hay, Baguio City.
As part of their joint assets disposition program, the BCDA and JHMC are offering Units 3, 9, and 20A of VOA loghomes for a lease period of 25 or 50 years, with a minimum bid price of Php2.51 million for the initial one-year lease of each property.
This disposition is carried out pursuant to Republic Act 7227, which mandates the BCDA to accelerate the sound and balanced conversion of former military reservations into alternative productive uses. 
"Showcasing Camp John Hay's scenic landscape full of pine trees, rich flora and fauna, and peaceful residential neighborhood, the VOA Estate is the ideal place for individuals and families looking for nice vacation or retirement homes, or corporations looking for housing for their executives and staff. With the opening of this bidding, interested parties may now get the opportunity to lease these prime properties," said BCDA President and Chief Executive Officer Engr. Joshua M. Bingcang.
Accessible through Loakan Road, VOA loghomes is located north of the John Hay Special Economic Zone (JHSEZ). The properties were constructed in 2000 on BCDA-owned land within JHSEZ and underwent renovation in 2022. 
Each unit has a uniform floor area of 590 square meters, complete with basic amenities, such as master and guest rooms, bathroom, living and dining areas, kitchen, balcony, and a garage. These are also furnished with fireplaces, saunas, and bathtubs fit for Baguio City's cold weather. 
Eligible bidders include individuals, cooperatives, or corporations that are duly registered under the Department of Trade and Industry (DTI), Cooperatives Development Authority (CDA), or the Securities and Exchanges Commission.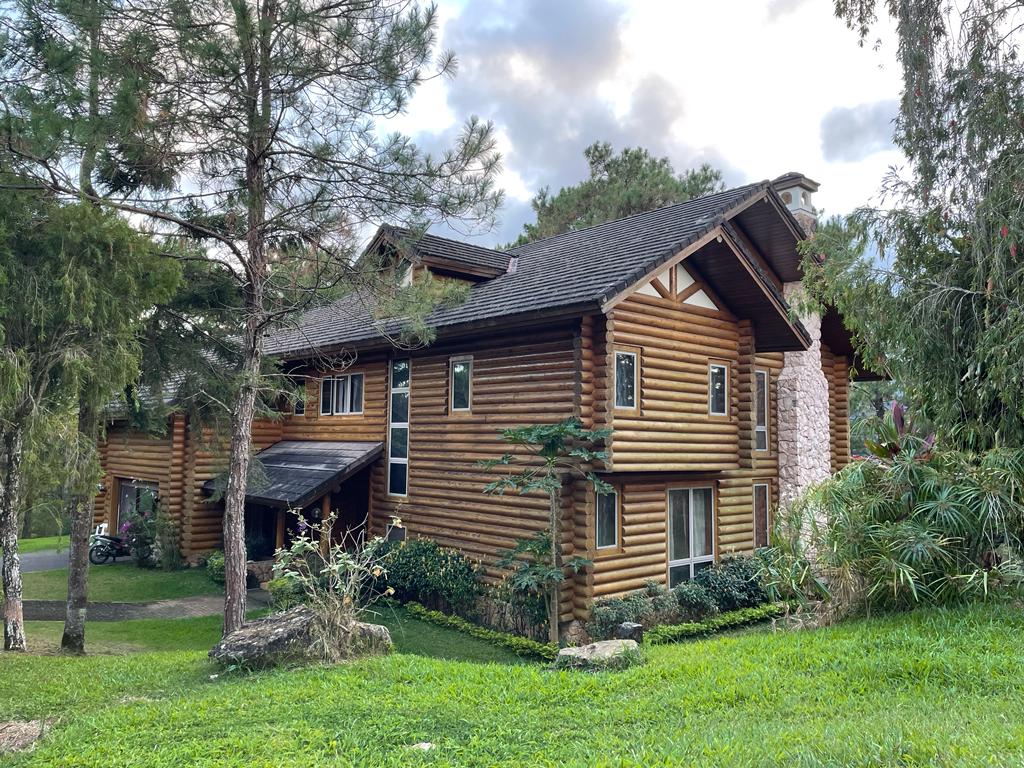 ​
The terms of reference for the bidding may be purchased starting August 29, 2023. A pre-bid conference and site tour is scheduled on September 14, 2023, at 10:00 AM in Camp John Hay, Baguio City. 
Participants may submit bid documents containing eligibility documents and financial proposals until 12:00 PM on October 10, 2023 (Tuesday), at the BCDA Corporate Center in Bonifacio Global City, Taguig. 
The winning bidder has the option to pay the full amount of the winning bid for the present value of the 25- or 50-year leasehold rights over the unit. They may also opt to pay in installment, with at least 20 percent of the winning bid as non-refundable downpayment. The balance may be amortized for a period of five years, 10 years, or 15 years, with an interest rate per annum or six percent, eight percent, or 10 percent, respectively.
For inquiries, interested bidders may directly contact the BCDA and JHMC Joint Asset Disposition Committee Secretariat at jhsez_jointadpcom@bcda.gov.ph or the BCDA Business Development Department at bdd@bcda.gov.ph. Participants may also contact (632) 8575-1700 or (632) 8816-0996.