A 34.55-hectare affordable, multi-tenure and climate-resilient housing project will soon rise at New Clark City in Capas, Tarlac, in an effort to create a community for all regardless of age, background and income. 
To be located in downtown New Clark City, the housing program will be divided into five phases and will feature a river park, town center, community square, sports park, pocket parks as well as mixed-use residential and commercial developments. All of these will be connected to bus rapid transit and metro rail transit systems, among others. 
The Bases Conversion and Development Authority (BCDA) recently held a market sounding webinar to discuss with and gather the insights of prospective local developers regarding the master plan, feasibility study, and business case for the housing project. 
"Our aim for this project is to build affordable housing under an inclusive, safe and sustainable community for future residents of New Clark City. After more than a year of planning the master plan and preparing the feasibility study as well as the business case, we are ready to present this to you. We aim to start constructing this project by the first half of 2023," Engr. Joshua Bingcang, senior vice president for BCDA Conversion and Development Group, said during the webinar.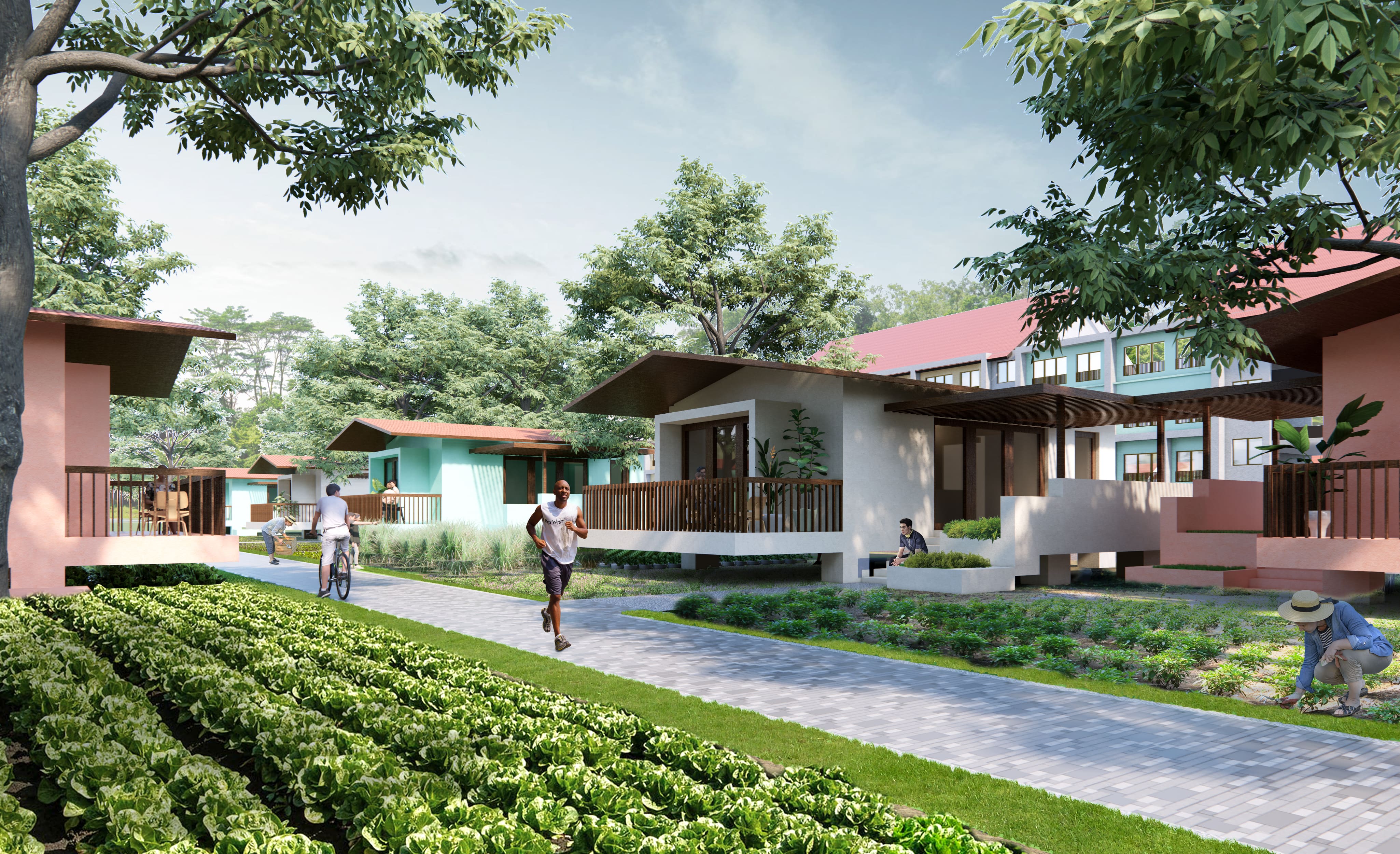 Tenure-blind and inclusive 
True to its commitment to be sustainable and inclusive, the housing program is targeted to have a wide range of residents, including government locators and private employees. Residents of the nearby municipalities of Bamban and Capas in Tarlac, and Mabalacat and Angeles City in Pampanga, are also eyed as prospective homeowners. 
A design concept that is being explored for the project in the Philippine setting is tenure integration, meaning there will be no explicit external indicators of tenure type in the design and layout to minimize the potential stigma attached to subsidized housing. 
"Our vision here is to develop the concept of a modern, grassroots village and expand it to create a community for a broader target group, ensuring it has something to offer to everyone irrespective of age, background, income, location, and career aspirations," said Engr. Bingcang. "The pilot housing community will be a safe and vibrant place providing affordable homes within an attractive neighborhood wherein people live, work, shop and play. It will cater to both local residents and communities as well as new families moving to New Clark City and its wider region." 
With New Clark City as one of the pilot areas of the Global Future Cities (GFC) Programme of the UK Foreign, Commonwealth and Development Office (FCDO), the affordable housing strategy is being designed to showcase how the existing community can be integrated within the new metropolis. GFC of the UK FCDO is an ODA technical assistance program that supports sustainable and inclusive urban development in 10 countries and 19 cities across the world. 
BCDA in September 2020 signed a memorandum of understanding (MOU) with the British Embassy Manila for the design of a central park and affordable housing as well as the creation of a sustainability unit in New Clark City.